Back 9 Golf to Open a $30M Complex in Indianapolis
By Dave Daubert
A $30 million golf and entertainment venue is under construction about a mile southwest of Lucas Oil Stadium, the home of the NFL's Indianapolis Colts. Back 9 Golf & Entertainment, a 58,500 square foot facility with 75 climate-controlled golf bays and a 3-story driving range will open in June along the banks of the White River. Developers are branding the location-which they say can be used for wedding parties, business meetings, or just fun gatherings-as the fourth stadium for downtown.

"When we get done, you know with the Biltwell Event Center, the Zoo and Elanco Animal Health, this is all going to be one big entertainment district that connects that all together," said Stephen Alexander, one of the owners of Back 9 Golf & Entertainment.

When it was announced in 2020, the venue was initially called 'Flying Tee'. Now doing business under the new name, it is positioning itself as a direct competitor to Top Golf which has a location in Fishers, Indiana, northwest of Indianapolis. Construction started in August 2021 on a facility that will rise three floors with 25 bays per floor. MWA Master Builders LLC, Indy Golf Party LLC and Prince Alexander Architecture are working together to finish the venue along the riverfront.

Back 9 will have a beer garden, outdoor music pavilion and balconies that collectively hold up to 550 people, party rooms and VIP suites, a full-service kitchen, large TV screens, outdoor heaters for the winter, a bar with 12 beers on tap, and a coffee bar occupied by Brownsburg based Best Friends Coffee & Spirits on the first floor.

"We are providing an element of actual entertainment in the facility as well, and then we're also providing things to do for kids and families--parents who have kids they want to bring-we have things to occupy the children beyond just golf," said Danny Hayes, a member of the Back 9 development team.

Back 9 uses a radar ball-tracking system that can monitor up to 6,000 balls at any given time. The venue's radar technology will be able to track the balls in foggy, snowy or rainy weather conditions.

If you watch professional golf on television, players at back 9 will have a ball trajectory mapped out on the screen in the bay similar to Toptracer.
Thar's the technology that we will provide, so when the ball is hit, the trajectory is shown in front of you," Alexander explained. "You can overlay that trajectory onto a lot different games so that's much more advanced than the other venue.

Golfers will also be able to virtually play on some of the world's most recognizable courses. In addition to better and more advanced technology, Back 9 is also providing large golf bays and standing height tables in booths.

More Information »
Revised: 04/19/2022 - Article Viewed 1,958 Times
About: Dave Daubert
---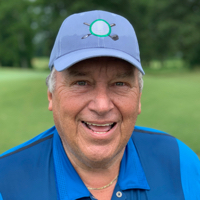 David has been writing about golf since the turn of the century. He was Managing Editor at a regional golf magazine for 11 years, published in Canada, the IAGTO and a Staff Writer for The Georgia Golf Trail. His insightful perspective brings golf to life.
---
More Articles by Dave Daubert