Share:
Harrison Hills Course Update: Open, Carts on Thursday!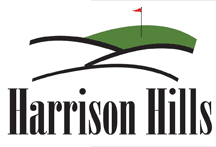 Starting this Thursday, April 2nd, we will begin offering tee times in 15 minute intervals from 10 AM to 4 PM. In addition, golf carts will be available for your use. Our golf cart policy is:

Only one person and one golf bag per cart

Golfer must return cart to designated area where a member of our staff will be ready to disinfect and sanitize the golf cart

No reusing or trading carts

After each use, golf carts will be sprayed with a professional grade disinfectant followed by a professional grade sanitizer. Employees will wear gloves when putting carts away as well as staging carts so that no contact is made with the disinfected cart.

We are pleased to offer our golf carts to our members and public golfers. After discussions with health professionals and industry leaders, we are certain we are providing a safe and healthy environment for our customers and staff with the protocols we set forth.

The golf shop and clubhouse remains closed to customers, vendors, and all non-staff. We recommend you to call ahead and book your tee time with payment ready or book online and pay in full online.

Food and Beverage service will be available on a limited basis for golfers Wednesday-Sunday from 1pm-7pm (closed Mondays and Tuesdays). All Food and Beverage service is carry-out only. All patio areas are closed to the public.

As always, we appreciate your support of Harrison Hills Golf Club. We will continue to keep you updated on club operations as we react daily to these unprecedented times.
Be Safe and Stay Healthy!
04/01/2020 - 179 Views - View Golf Course Profile